PhuEk! interviewed by BLDD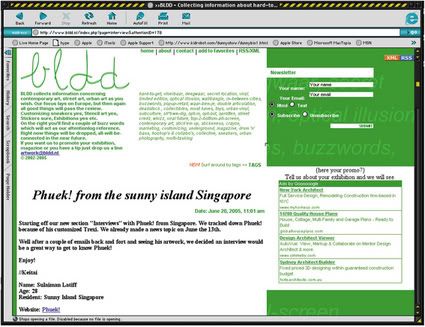 Big shoutout to Keitai from BLDD (Amsterdam) for giving PhuEk! the opportunity to be interviewed alongside Ewok.5MH (USA) & Pete from SnearkerPimps.
Click here for the full interview.

Also tanxs again for the publicity of PhuEkonaut! (2nd custom) in BLDD.
Click here to view BLDD latest scoop on the art world.