PhuEk! @ Frontal Festive Flea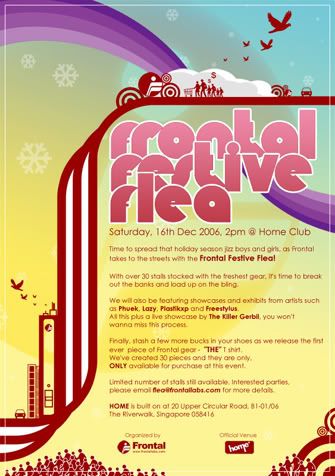 PhuEk's custom work will be displayed alongside other selected local artists
at Home Club (SG) this weekend. Event is held by Frontallabs.

What: Frontal Festive Flea
When: Dec 16th 2006.
Where: Home Club (SG)
Who: The Killer Gerbil, Plastikxp, Lazy and yours truly

Click here to enlarge poster.