Next-in-line project for Black Urban Art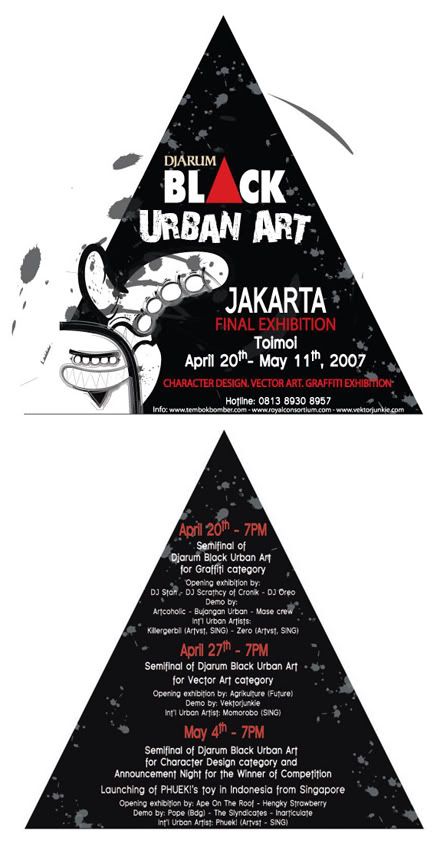 PhuEk! is cordially invited to give an artist presentation
as well as live custom at the Black Urban Art
exhibition in Jakarta (Indonesia) on May 4th.

Organised by the good peeps from
Royal Consortium, Tembok Bombers
& Vektor Junkie.

Exhibition is sponsored by Djarum.