Phu! for Beasts of Burden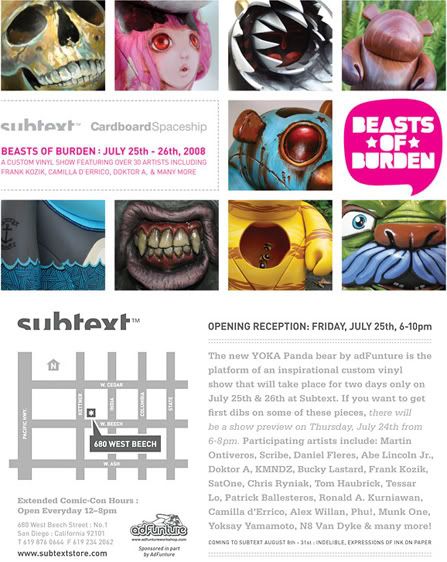 Beasts of Burden a custom YOKA Panda show
organized by Cardboard Spaceship will be held
at Subtext on July 25th & 26th in San Diego, USA.

Phu!'s custom alongside other customised
Yoka Panda will be on display & for sale on those days.
So Stay Tuned!!!

Click here to enlarge the e-flyer.