Phu! for Adiartist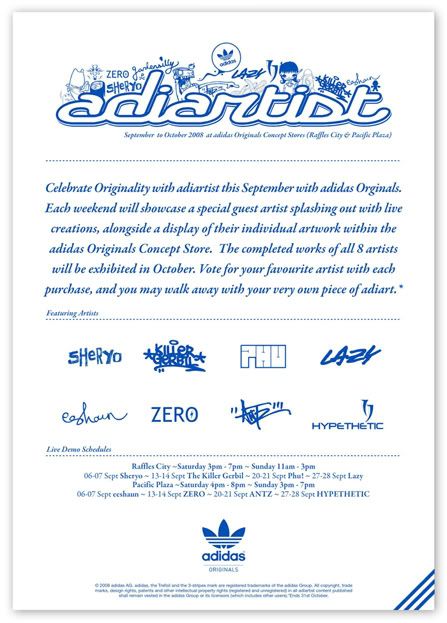 Phu! will be doing a 'Live' installation artwork at
Adidas Originals Concept Store - Raffles City (SG).

20th September (Saturday) : 3pm to 7pm
21st September (Sunday) : 11am to 3pm

Few of my custom works will also be showcased.
So do drop by and lend me your support.

Click here to enlarge flyers.