STGCC Booth C16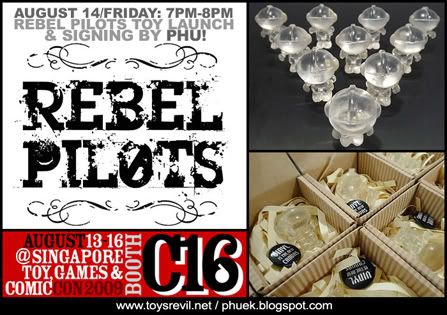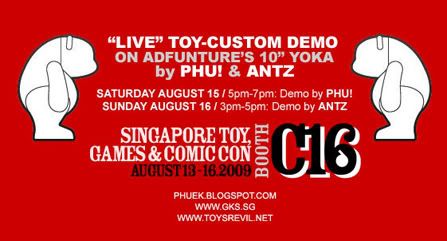 Phu will be launching the Rebel Pilots v2.0 &
doing 'Live' custom demo at Toysrevil Booth C16
@ STGCC - Suntec City Convention Hall 401 - 402 (SG).

Each Rebel Pilots v2.0 is available at US$77 (shipped).
Sales is on 'first come, first serve' basis.

Launch & Signing - 14th August (Friday) : 7pm to 8pm
'Live' Demo - 15th August (Saturday) : 5pm to 7pm

Few of my custom works will also be showcased.
So do drop by and lend me your support.