Chapter One : The Confrontation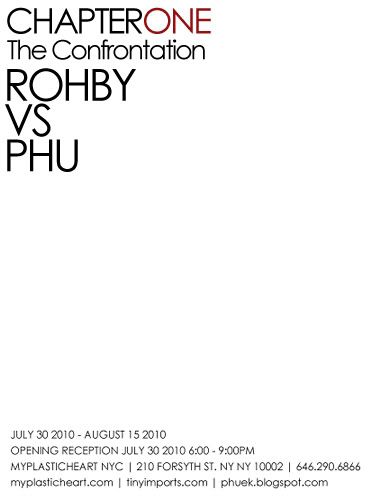 I'm will be having a custom battle show alongside my fellow
comrade Rohby at MPH in New York end of this month.

Each of us has assembled an army of customized soldiers who
will be waging war against each other on NYC battleground.

Opening reception is on July 30th from 6-9PM
and will be exhibited till August 15th, 2010.


Sadly, I won't be attending this show but Rohby will
be in attendance to discuss his work.

Final custom pics will be up soon...So Stay Tuned!!!